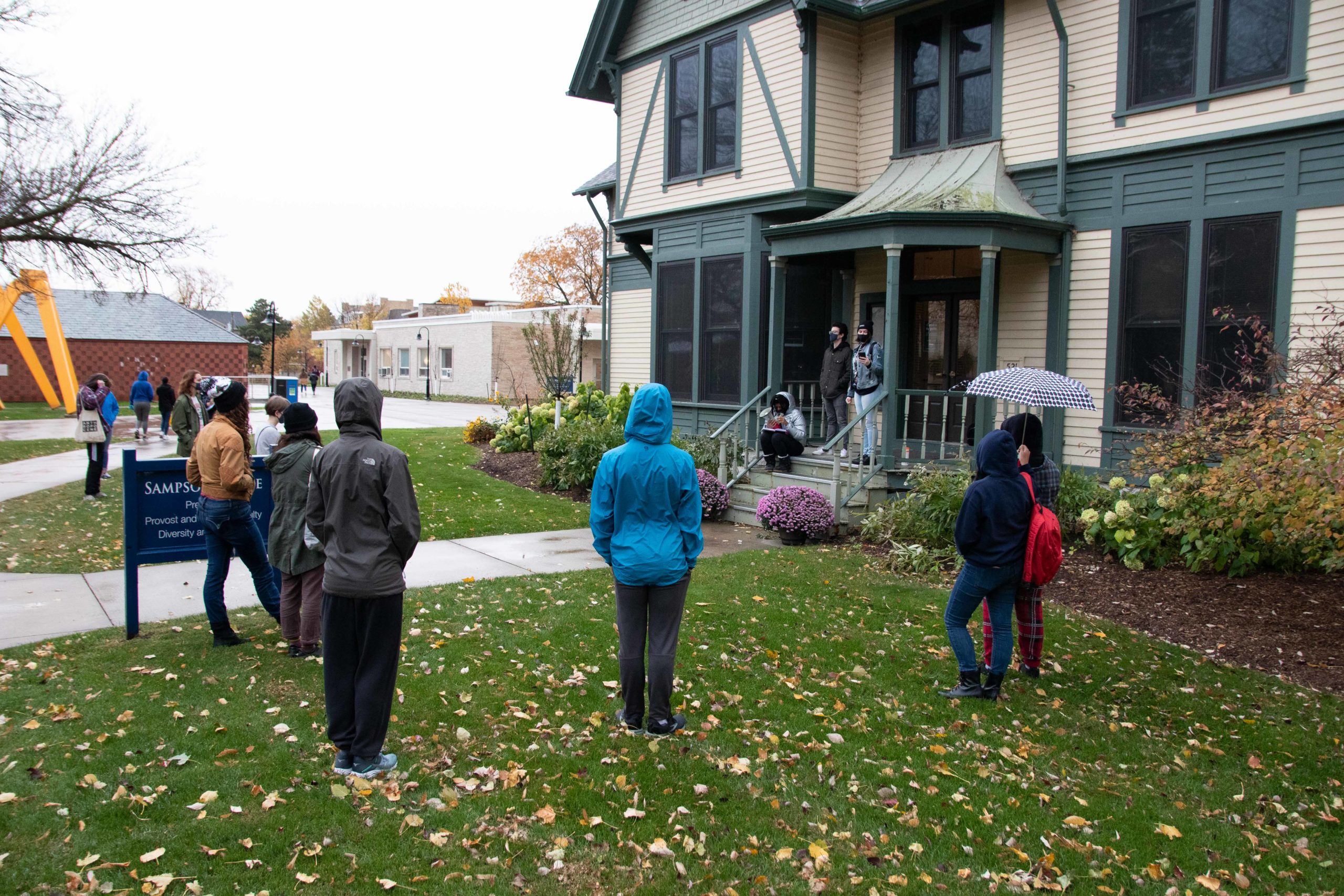 Students protest police brutality outside of Sampson House on Oct. 16 in an event organized by the Lawrence Liberation Front....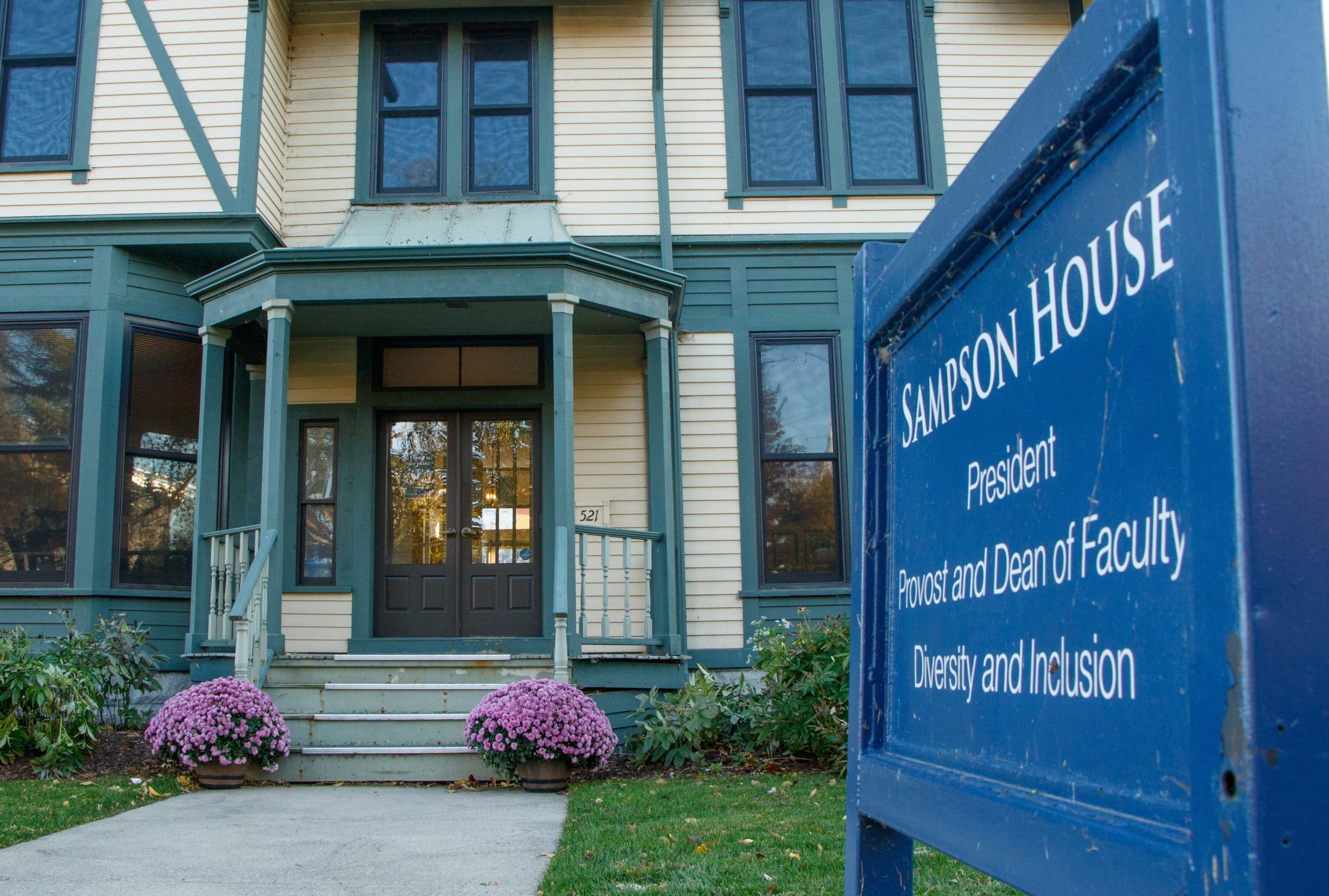 The entrance to Sampson House, home of the president's office. Photo by Zhixuan Lyu. The search for a new president...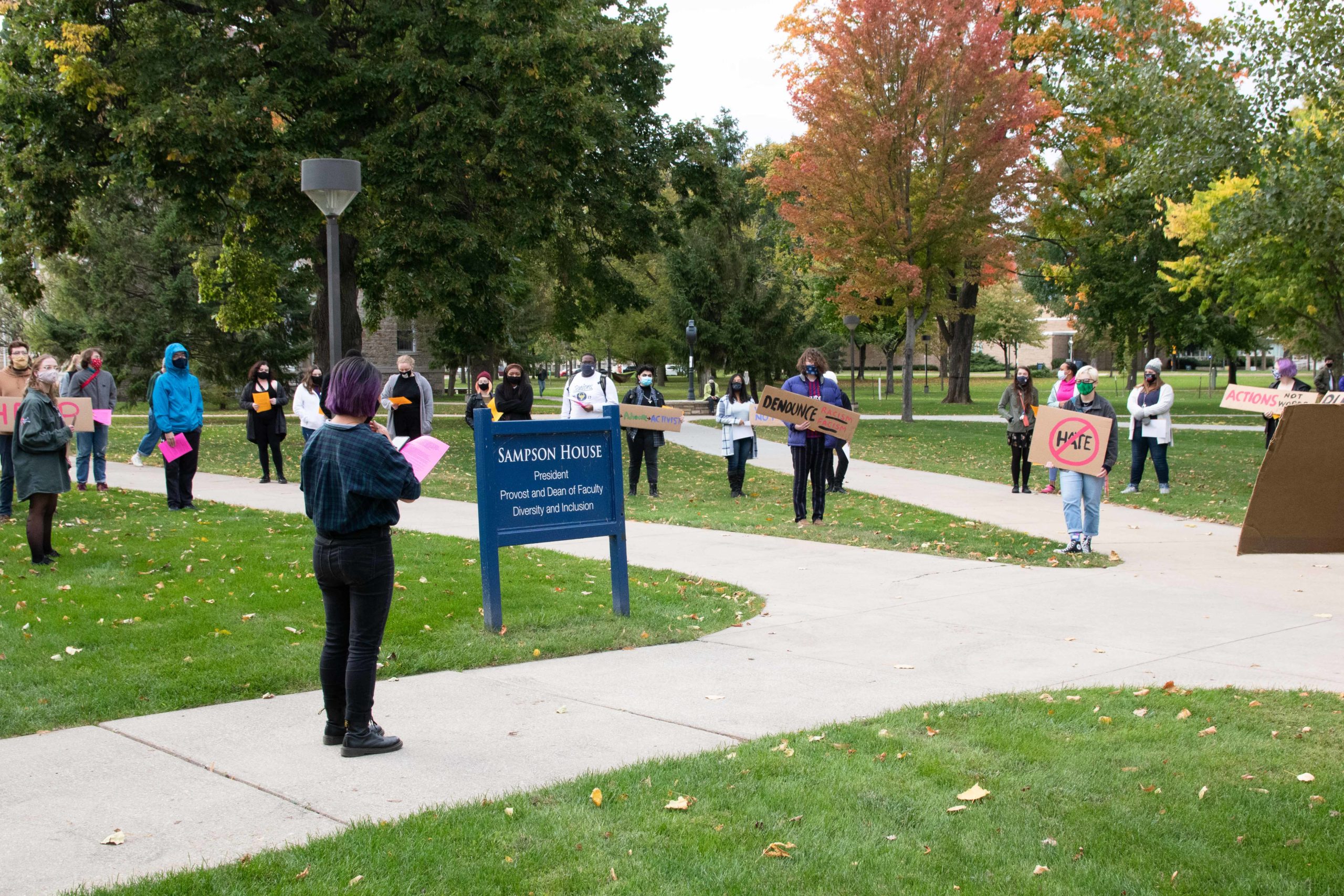 Students gather outside Sampson House for the"Justice for Marginalized Students" demonstration on October 2nd. Photo by Sebastian Evans *Name changed...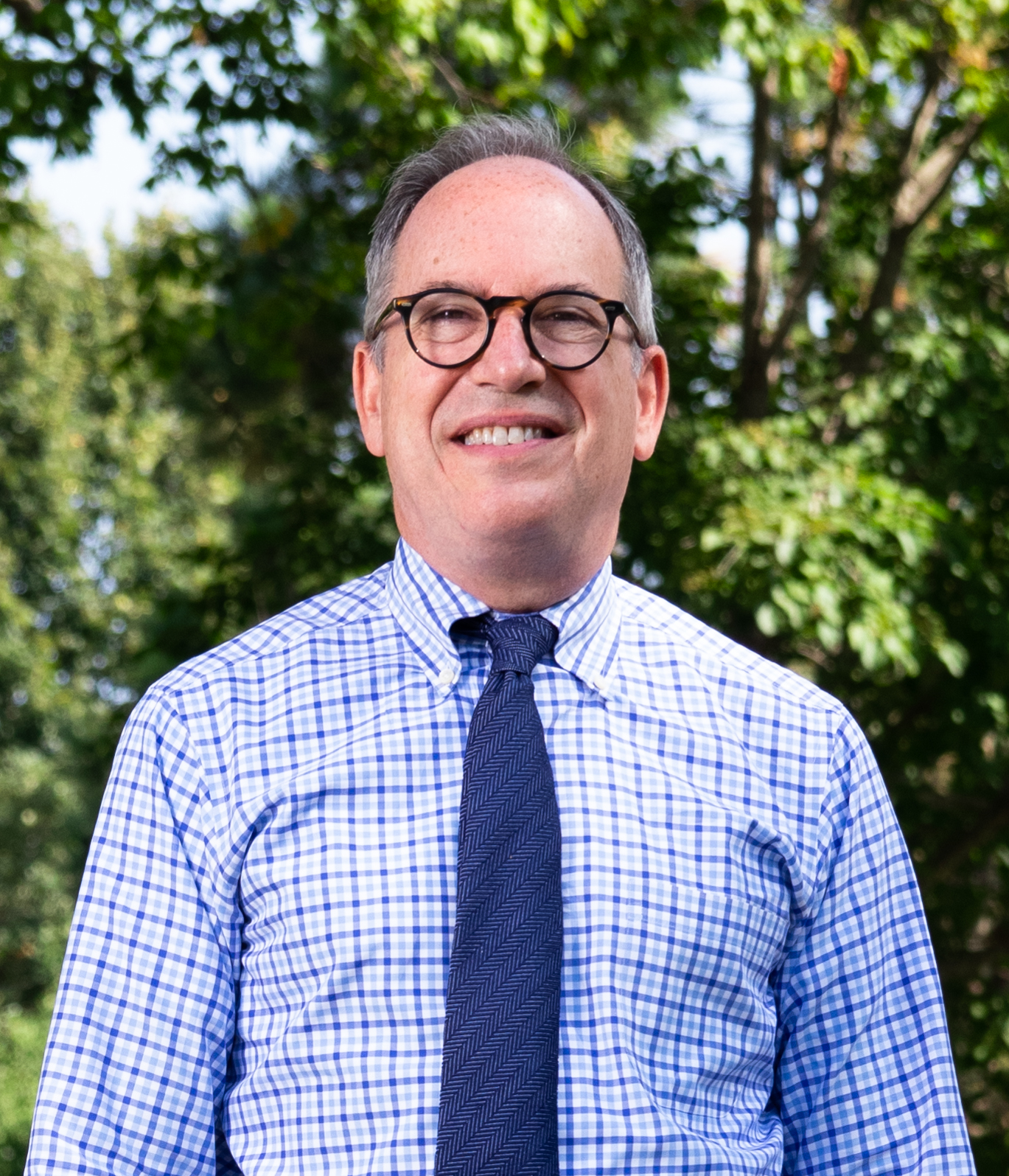 Photo by Sebastian Evans The Lawrentian reflects on President Burstein's years at Lawrence following the announcement of his end-of-the-year departure...
LU Brass featured Jeffrey Stannard, trumpet; John Daniel, trumpet; Ann Ellsworth, horn; Tim Albright, trombone; and Marty Erickson, tuba. Photos...